LIMITED SLOTS ONLY (14/15)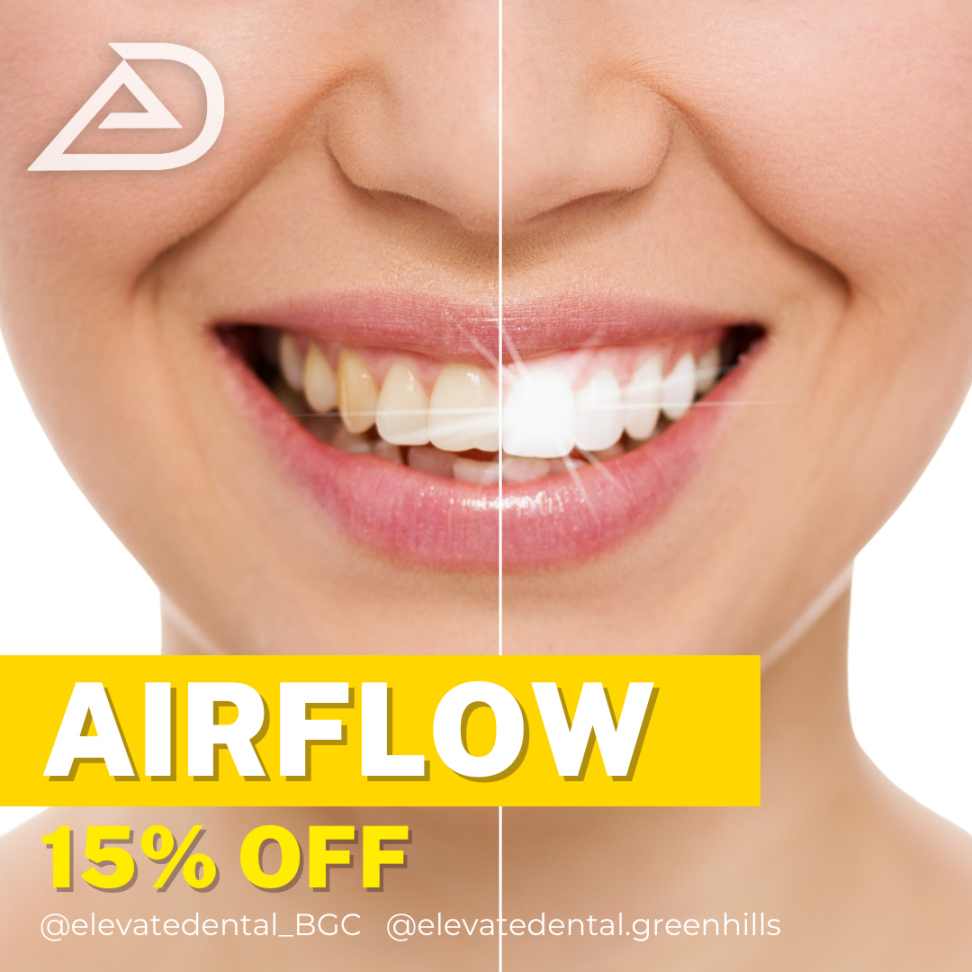 Other services on promo:
– Zirconia Veneers
Continue reading to learn more about Regular Teeth Whitening and Airflow!
Airflow
This is a modern approach in cleaning based on the sub- and supragingival biofilm removal using air-polishing technology with airflow plus powder. This air polisher uses pressurized air, a special powder and water to remove plaque biofilm and stains.
Airflow polishing is the ideal way to remove the stains and discoloration caused by smoking or by drinking red wine, tea and coffee as it whitens teeth while thoroughly removing dental plaque.