Elevate Dental Patient Reviews

Elevate Dental is clearly the best dental clinic out there. staff was very accomodating and the implementation of health protocols were awesome. if you want to do some adjustments or any dental treatment I strongly recommend Elevate Dental!
The Franz
1 Review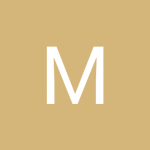 strict adherence to safety protocol against covid, high-quality and excellent dental work, staff from admin to the dental team are very competent and skillful, sunny atmosphere in the clinic
Mark Anthony Javelosa
1 Review

I highly recommend Elevate Dental. They implement safety and preventive protocols which is important right now. The staff are very friendly and helpful. I was so afraid and nervous in getting my wisdom tooth removed but Dra. Aina did a great job!!! 👍🏻
Lea Mojica
1 Review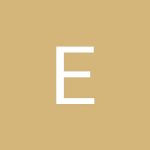 The procedure went well yesterday, great job to both the dentist & her assistant! At the moment no experiencing discomfort, the pain is gone with the help of a prescribed pain killer. Well recommended!
Ele Artcreativity
1 Review

Thank you, Elevate Dental. I just had my tooth extraction and cleaning from them and didn't feel any pain at all. Salute to Dr. Joyce and to all the staffs they are all very friendly and accomodating.
Sophia Tungul
1 Review

I felt so safe in their clinic yesterday! The staffs and doctors were all kind and accommodating 🙂 Thank you to Dra. Aina and her assistant who was very patient with me yesterday when I got so scared and nervous 🙂 I'll be back soon for my next procedure 🙂
Sharee Ingatan
1 Review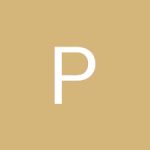 Been going here for years. From regular cleaning to wisdom teeth extraction and a bad tooth infection, they've done it all for me. Great team, great location, would recommend them to everyone!
Pete B
1 Review

Had a very pleasing experience with ELevate Dental-BGC. Just yesterday I had my left, first molar tooth restored via composite filling with Biodentine application. Staff are nice and accomodating, the dentist who did mine was competitive and friendly, clean and fresh ambience, best customer service!
Marian Asuncion
1 Review

New patient of Elevate Dental, and I super enjoyed my visit! I booked for routine dental cleaning and I appreciate that Dra Debbie Bacolod took her time and checked my teeth thoroughly. She adviced of procedures I could do to improve my teeth and confidently fixed minor front-tooth chips. Other dentists don't suggest to fix it since they are super minor but she did it flawlessly. Covid-19 protocols were followed, I feel safe. Thanks again!
Gean Faulve
1 Review
Get in Touchwith us
We are happy to respond to your dental concerns. Please complete the form and provide information about your inquiry on the comment box below.
You may also give us a call on 0917-829-4551 (BGC) / 0968-851-5420 (Greenhills).