What are the common questions people ask before getting dentures?
How do dentures work
What are the types of dentures available
How is the procedure for dentures done
How long do dentures last
What to do after the dentures procedure
If you're thinking of getting dentures, there might be some questions that are lingering on your mind. It's a good idea to familiarize yourself with the treatment so you're more prepared before your appointment. Fortunately, here are some of the common questions people ask before getting dentures. Keep on reading!
How Do Dentures Work?
Dentures are the removable oral prosthetic device that replaces your missing teeth. Nowadays, they are made to look as natural as possible, so they can be mistaken for real teeth. It can help restore your smile and support your facial tissues, therefore resulting in a healthier and youthful appearance. Dentures are made based on the impressions of your mouth, so you can have the most comfortable fit.
Other than that, dentures can also improve eating function, speech problems, and self-esteem concerns associated with having missing teeth. Another benefit is that it's removable too, so you can maintain good oral hygiene with less effort.
What Are the Types of Dentures Available?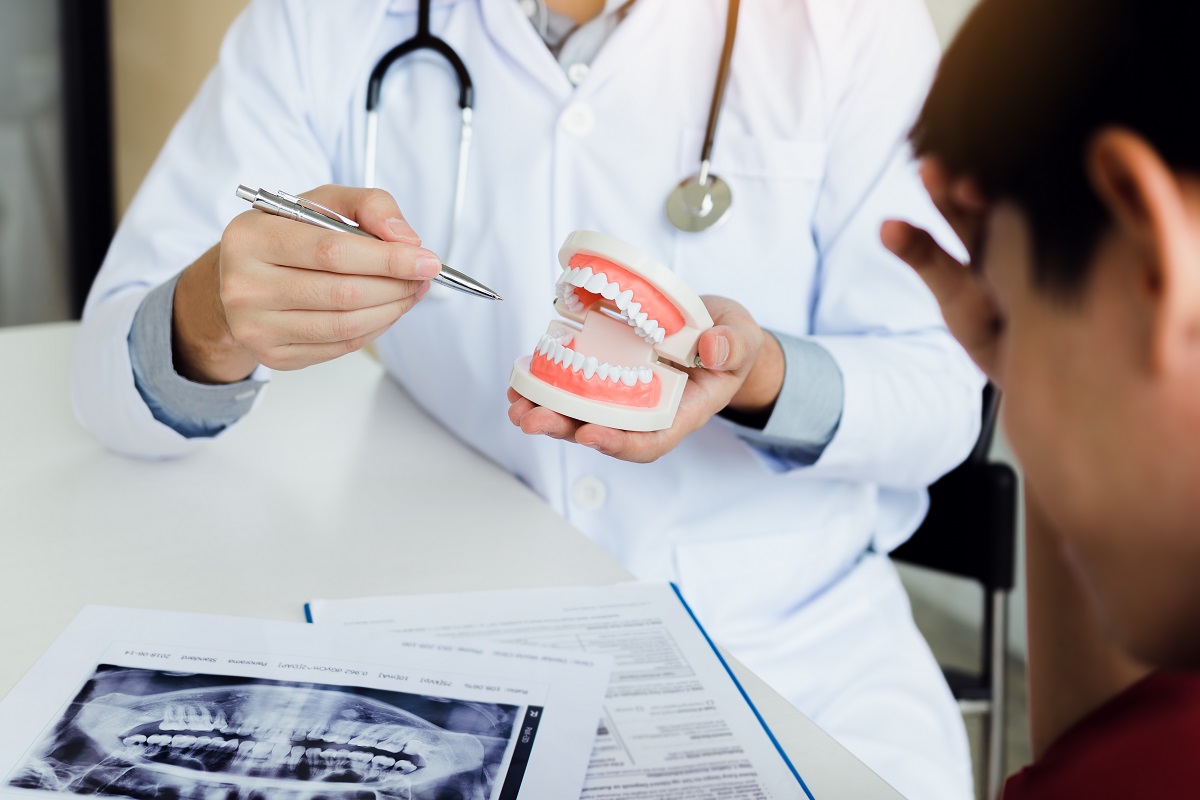 Before undergoing the treatment, you might be wondering about the options you have. The type of dentures you will need will depend on how many teeth need to be replaced. Your dentist will recommend one between the two—complete or partial dentures.
Like the name itself, complete dentures are made to replace a complete arch of teeth. On the other hand, partial dentures can replace a single tooth or more. This way, you can prevent the remaining natural teeth to move and shift.
Dentures are typically made of gum-colored acrylic. The teeth are made of either acrylic or porcelain material. In some cases, it might need to be attached to metal frameworks that will hold it in place. Your dentist will recommend the right option for your situation and preference.
How Is the Procedure for Dentures Done?
The procedure for dentures will usually take three to four dental visits. This involves the initial consultation, trial, installation, and check-up.
Initial Consultation
During the initial consultation, your dentist will check the health of your teeth and gums. At this time, they will discuss the type of dentures that will suit you best. If you're having partial dentures, the teeth that will be used for clasp placements will need to undergo restorations rehab.
Once your oral health is in good condition, your dentist will take impressions of your teeth, jaws, and bite before sending it to a laboratory. After that, you will be sent home and called back when the trial dentures are done.
Trial of Dentures
On your next appointment, you will get to fit your trial dentures. This way, you and your dentist can check if it fits comfortably and functions properly. If you're getting partial dentures, the color of the dentures will be compared with your remaining natural teeth. If everything is approved, the fabrication of the final dentures will begin.
Installation of Dentures
On this dental visit, you will put on the final dentures. If there are some irregularities, your dentist will recommend some adjustments. You will be called again for a follow-up check-up.
Check-Up
A follow-checkup is necessary so your doctor can check how the dentures are working. During this visit, be sure to tell them about your experience wearing the device. If you're experiencing sores, it might need some adjustments.
How Long Do Dentures Last?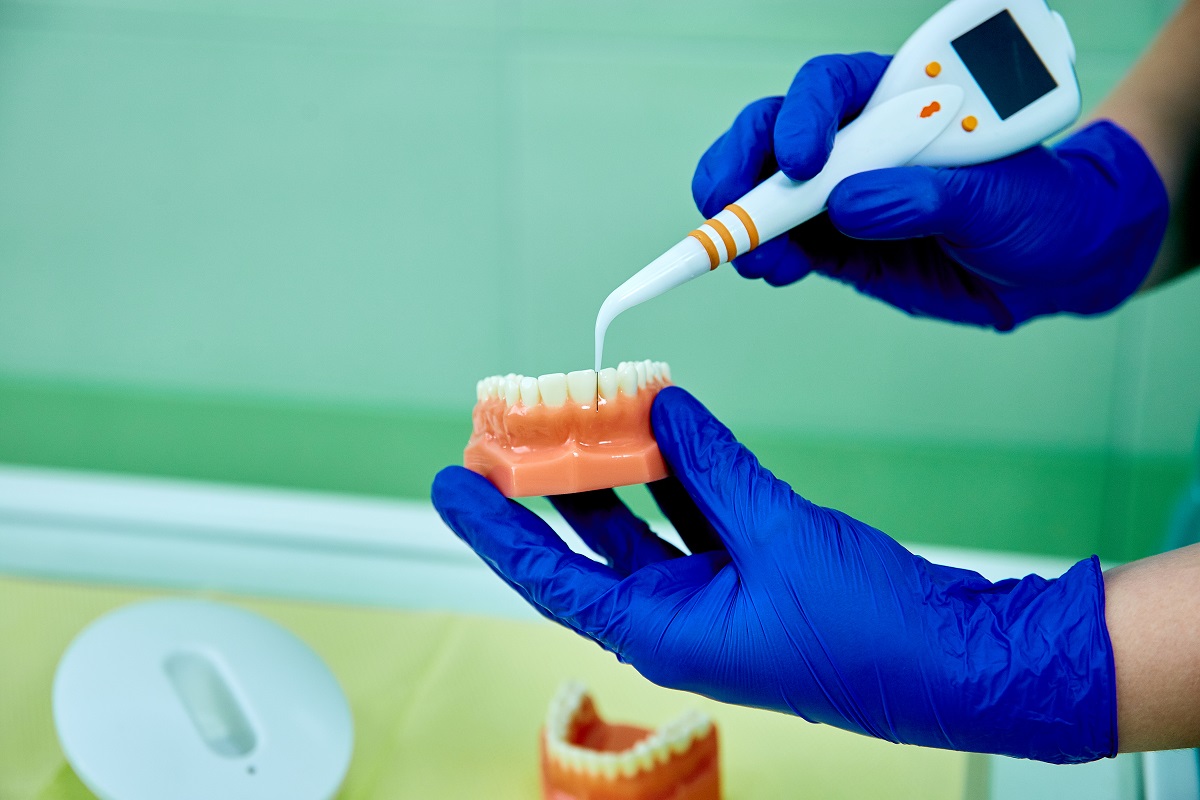 Your dentures will maintain their appearance and function for years. But just like regular teeth, it might also get worn out over time. Other than that, your mouth structure will change through the years so the fit might not be as good as it used to be.
A regular dental checkup is advised so your dentist can check the condition of your dentures. This way, they can help you maintain good oral health and recommend if it's time to reline or replace the prosthetic device.
What to Do After the Dentures Procedure
After the procedure, it might take some time for you to adjust to your new teeth. In the beginning, you might have slight difficulty chewing or speaking but this is completely normal. Other than that, sores are also to be expected as your mouth gets used to the dentures. It might take a few weeks to a month to completely adjust.
When you experience swelling, you can use an ice pack to alleviate it. Opt for softer foods to make the adjustment period more manageable. Remove the dentures every night to rest your mouth. Remember to brush it with soft bristled brush specifically made for dentures and antibacterial dishwashing liquid remove food remnants and odor. A common practice of brushing your denture with toothpaste would do more harm than good because toothpastes have abrasive properties that could damage your denture. Soaking it with denture cleansing solution from time to time is also recommended.
Key Takeaway
Dentures are available in partial and full. The procedure takes multiple dental visits, so you and your dentist can work together to find the best fit. When wearing the prosthetic device, it might take some time for your mouth to completely adjust—usually a week to a month. But after that, you can rest assured that your dentures will last years as long as it's taken care of.
Other than the common questions people ask before getting dentures, you might also have inquiries of your own. You can send a message here at Casipit Dental Group so we can assist you as soon as possible. If you're interested in booking an appointment, we also have branches in Metro Manila and Pangasinan.