Elevate Dental Patient Reviews

My experience with Elevate Dental has been life changing. With their usual assistance and dental care, I am now more confident in smiling and interacting with my loved ones, family and friends with a smile on my face.
Jose Dasas

This is a great place to go take care of your teeth. The team was very professional examining and providing with solutions by priority. I had a tooth extraction and doctor Red did a great job. All the people here were very gentle and kind to me. They explained very well what was going on. Thanks to Elevate Dental!!!
Ajeesh Balakrishnan
3 Reviews

Doctor and assistant were very friendly and nice. They will make sure that patient is comfortable as much as possible. Clinic was clean and sanitized.
Patrick Mercado
1 Review

Elevate Dental BGC and Dr. Kevin were very accommodating.
They did very good at helping our 8yo stay comfortable during the procedure.
He explained his findings and answered all of our questions.
We return soon for a fallow up visit.
FAMILY KOUGL
1 Review

It is my first time to visit ELEVATE DENTAL BGC and to have my tooth extracted. I had a great experience all troughout. The reception was very kind and accomodating. They were veey helpful in assisting me and ensuring safety protocols were met. Dr. Joyce and her assistant were gentle and took time in doing the procedure. It was relatively quick and painless. Even if my doctor already gave verbal instructions, they also gave written post- operative surgical instructions as a guide for personal after care. They also took time to text and ask how I was feeling a few days after the procedure. Truly a positive experience! Thanks!
Jed Gadia
1 Review

Had a really pleasant experience with Elevate Dental BGC. Had my fillings done here and Dr Yvonne was very good at explaining everything to me. I was comfortable throughout the procedure and I felt safe. Clinic is very clean and cozy. Im looking forward to my next appointment!
Alyssa Marie Pangilinan
1 Review

I highly recommend Elevate Dental BGC this is the best dental clinic ever!!! They have the best dental treatment. High technology. I enjoy my treatment here. Doc Aina did my airflow and explain very well what is the best thing to do in my gum, she's so sweet in talking to me. I also like her assistant Tin, she's very helpful and passionate at work. she helps me calm because im really nervous in going to dentist,🙂 I would really comeback again!
Miss Lee
1 Review

Went here weeks ago, i'am very satisfied with regards to the over all service. Kaye booked my schedule so fast, staffs are well trained in mainting the safety protocols for covid, with regards to the Dental. I highly recommend Dr. Aina for giving me her best explaining me what would be the best for my teeth, she's absolutely have a long patience because i have a lot of questions, also to her lady assistant Tin for being so maasikaso she's really a good one she knows what her dentist need. Highly recommended dental clinic will definitely come back 👌💯
Nica Gargolla
1 Review

Elevate Dental is clearly the best dental clinic out there. staff was very accomodating and the implementation of health protocols were awesome. if you want to do some adjustments or any dental treatment I strongly recommend Elevate Dental!
The Franz
1 Review

strict adherence to safety protocol against covid, high-quality and excellent dental work, staff from admin to the dental team are very competent and skillful, sunny atmosphere in the clinic
Mark Anthony Javelosa
1 Review

I highly recommend Elevate Dental. They implement safety and preventive protocols which is important right now. The staff are very friendly and helpful. I was so afraid and nervous in getting my wisdom tooth removed but Dra. Aina did a great job!!! 👍🏻
Lea Mojica
1 Review

The procedure went well yesterday, great job to both the dentist & her assistant! At the moment no experiencing discomfort, the pain is gone with the help of a prescribed pain killer. Well recommended!
Ele Artcreativity
1 Review

Thank you, Elevate Dental. I just had my tooth extraction and cleaning from them and didn't feel any pain at all. Salute to Dr. Joyce and to all the staffs they are all very friendly and accomodating.
Sophia Tungul
1 Review

I felt so safe in their clinic yesterday! The staffs and doctors were all kind and accommodating 🙂 Thank you to Dra. Aina and her assistant who was very patient with me yesterday when I got so scared and nervous 🙂 I'll be back soon for my next procedure 🙂
Sharee Ingatan
1 Review

Been going here for years. From regular cleaning to wisdom teeth extraction and a bad tooth infection, they've done it all for me. Great team, great location, would recommend them to everyone!
Pete B
1 Review
Had a very pleasing experience with ELevate Dental-BGC. Just yesterday I had my left, first molar tooth restored via composite filling with Biodentine application. Staff are nice and accomodating, the dentist who did mine was competitive and friendly, clean and fresh ambience, best customer service!
Marian Asuncion
1 Review

New patient of Elevate Dental, and I super enjoyed my visit! I booked for routine dental cleaning and I appreciate that Dra Debbie Bacolod took her time and checked my teeth thoroughly. She adviced of procedures I could do to improve my teeth and confidently fixed minor front-tooth chips. Other dentists don't suggest to fix it since they are super minor but she did it flawlessly. Covid-19 protocols were followed, I feel safe. Thanks again!
Gean Faulve
1 Review

Thank you Elevate Dental for the safe and painless removal of wisdom tooth especially to Dra. Aina -BGC who patiently and carefully extracted my wisdom tooth for 2hrs and to her assistant who is so maasikaso😁. Clinic has free netflix movie while your having your procedure. after extraction wala masyadong pamamaga, no pain din after mawala ang anesthesia although naka advil and amoxicillin ako. lahat ng food ko naka blender para soft at cold para mabilis clotting ng blood sa area. No discomfort at all. The blood clot in the site is also intact very important to avoid dry socket.
Jam Avanza
10 Reviews

Very accommodating staff. Clean facilities. The two dentists I met were very nice and patient in answering all of my questions.
JM Laset
1 Review

Great service and everything was well-explained by Dr. Yvonne. 😊
Kristel Virtudez
Local Guide ◉ 3 Reviews

I was surprised; I didn't feel any pain. They took care of me. Thank you guys😊
Sarah Zamora
1 Review

(Translated by Google) It seems to be the friendliest dentist in BGC. If you are looking for a dentist, I recommend going here.
(Original)
BGC에 있는 치과중 가장 친절한것 같습니다. 혹시라도 치과 찾으시면 이쪽으로 가는걸 추천해 드립니다.
MJ Jae
2 Reviews

It was actually my first time in their facility but I didn't feel overwhelmed because they are all friendly! I underwent deep cleaning oral prophylaxis & tooth filling. Dr Yvonne was able to explain the procedure very well as well as the care measures that I need to do for improvement of my dental health. The procedure itself was way better than my past dental experience. It's very professionally and excellently done! 😊 I feel great! My teeth and gums feel much healthier! Thank you Elevate Dental!
June Nicca Medina
1 Review

Best pasta experience! Dra was so good and they also had NETFLIX on for the patients!
Gretl Roquim
1 Review
Enjoyed my treatments/procedures everytime I go here. Dr. Red is really good, she always made sure I was comfortable. Very efficient assistants also. Thank you so much!
Y NJ
1 Review

Excellent service! Kudos to Dr.Yvonne and her assistant, Cars (hope I got her name correctly), Dr Yvonne was very patient in explaining every details of my treatment plan, she and Cars made me at ease while doing my treatment as I was so anxious. Clean, cozy and safe place to visit for dental services!
Jao De Guzman
1 Review

Great service! The doctors and staffs were friendly and accommodating. I'm glad to have experienced here the latest Airflow technology for a pain-free, in-depth cleaning & minimal sensitivity dental treatment. 🙂
Maria Luisa Peña
1 Review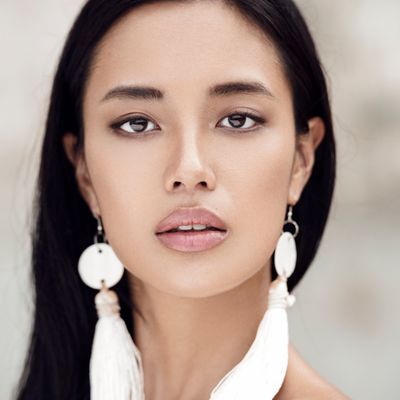 It was my first time visiting Elevate Dental and I was impressed! I initially visited their clinic for Air flow cleaning treatment as only a few clinics in Manila offer it. Their safety protocols were placed and made me feel safe, the staff was warm and friendly and the Doctor who performed cleaning on me was so quick, efficient and skilled. Their clinic is clean and comfortable for patients. If you're looking for airflow cleaning or other services, I highly recommend Elevate Dental!
Nina Villanueva
2 Reviews

I'm very much satisfied with the service of Elevate Dental in BGC. Dr. Esther is very gentle and meticulous, and patiently answered all my questions. So far, I don't feel any sensitivity. The clinic is clean and maintains strict health protocols. My favorite part of my visit is the tv monitor right above the dental chair. They also let me choose the movies I want to watch while treatment is ongoing. Looking forward to my next visit. Highly recommended.
Frances Cabana
1 Review

I had a dental emergency during the ECQ, and I was able to easily get assistance on the same day that I contacted Dr. Pritzi Arce and Dr. Esther Tan. It was an easy, painless, and quick procedure that I'm glad I was able to do to lessen the stress during this already challenging time.
Lorra Elena Angbue-Te
1 Review

Dr. Rydni and her assistant were gentle and took the time needed for my complicated case. Soothing music helped me relax and feel secure. Dr. Rydni was generous with time, calm and creative in solutions. All of the staff were friendly and pleasant — a very positive experience!
Robin Hollinger
1 Review

I had a crown done here. For some reason it didn't fit the first time so they had to make another one (they didn't charge me for this but it wasn't fun to be injected twice). I had this done a year ago and its working very well. If I was in Manila and needed dental work I would definitely go back here.
Christopher P.
Local Guide ◉ 78 Reviews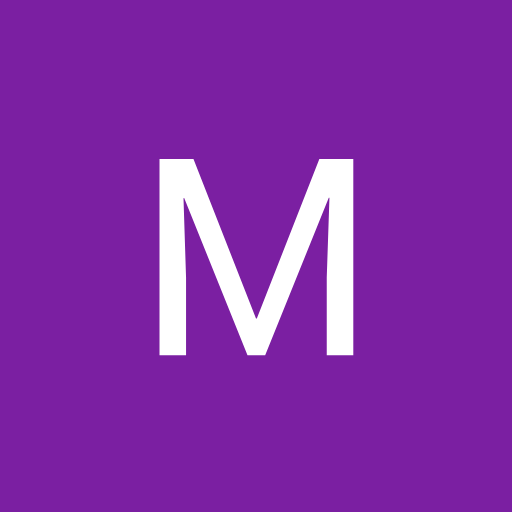 We had a wonderful experience at Elevate Dental. Dr. Esther Tan and her team were excellent clinicians! It was my wife and I's first visit and they all made sure we felt welcomed from the moment we walked in. Throughout the whole procedure, they made sure that we were comfortable, entertained, and pain-free. We highly recommend this practice and we will definitely be back for more appointments!😉
M. Tandoc
1 Review

Im very happy and satisfied in receiving an excellent service with this clinic. Highly recommendable. Plus the receptionist are very hospitable. Tho i was not able to use my HMO, the service is worth paying for. I would love to go back here for a regular check up. 🙂
Dharlene Grace Temporosa
1 Review

Got my tooth extracted, did not feel a thing. All doctors and assistants were nice.
Keysi Cabrera
1 Review

A big THANK YOU to Dr. Esther Tan and the whole staff of Elevate Dental, you guys are awesome! Thank you for bringing back the confidence in my smile 😀 Staff is very accommodating and friendly, Dr. Esther is very friendly and warm to her patients, she also answers every questions about the procedure 🙂 Cleanliness is 10 stars! Highly recommended:)
Khael Lopez
1 Review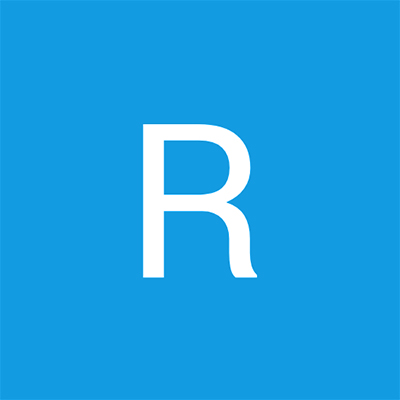 I was very thorough and did a research of more than 20 dental providers in the Manila area. And I decided because of communication and upfront pricing and educational standards to book my appointment with Elevate Dental.
It was the best decision I made… Very impressive dental practice. if you're looking for a dentist or dental practice look no further. Elevate Dental is the best!
Rob Rob
Local Guide ◉ 168 Reviews ◉ 66 Photos

I relied on the reviews here when picked this clinic and I wasn't sorry. I did porcelain veneers and I'm so happy about it. Dr Esther is a true professional she doesn't compromise with the results. The clinic staff they are all nice. Super happy with my new smile!
Slavi Tkach
9 Reviews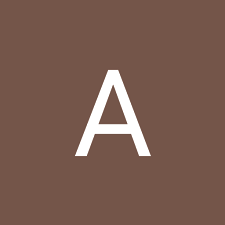 Professional, friendly, patient and meticulous. The clinic environment is clean and comfortable.
Amy Chen
1 Review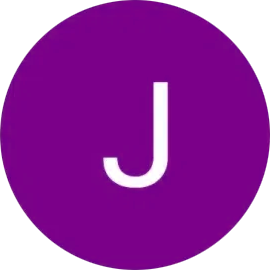 Had several visits in the BGC clinic and it's always a pleasant experience. Shout out to Dr. Red and her lady staff who are both incredibly patient and helpful. I can't use my HMO card in the clinic but I don't mind paying out of pocket for great service and clean/safe place to be in at this time of pandemic.
Jubeth Joy Santuyo
1 Review
Get in Touchwith us
We are happy to respond to your dental concerns. Please complete the form and provide information about your inquiry on the comment box below.
You may also give us a call on 0917-829-4551 (BGC) / 0968-851-5420 (Greenhills).