What can you expect from a zoom teeth whitening procedure?
Comprehensive Examination
Teeth Cleaning Session
Zoom Gel Application
Aftercare Guidelines
Treatment Duration
Many of the foods and drinks that you eat on a daily basis can stain your teeth. Other than that, tobacco-use is also one of the factors that can increase your likelihood of having yellow teeth. In some cases, even certain treatments and medication can cause discoloration. Fortunately, you can visit a dental clinic in BGC Taguig for a Zoom teeth whitening procedure. Continue reading to learn more!
Comprehensive Examination
If you have inquiries about the zoom teeth whitening procedure, you can book an appointment with your dentist so that they can explain the specific reasons why this treatment can benefit you.
But before you continue with this teeth procedure, your dentist will first inspect your teeth and gums. This way, they can ensure that you're in the best oral health before a whitening treatment. In addition to that, they might also ask for your oral hygiene regime and lifestyle to see if this procedure is the best fit for you.
In some cases, your dentist might also recommend a zoom whitening treatment along with other procedures. For example, if you're scheduled for veneers, this treatment can make the end result look much more beautiful. If you're up for brace removal, this option might also be available to you to further enhance your smile.
Teeth Cleaning Session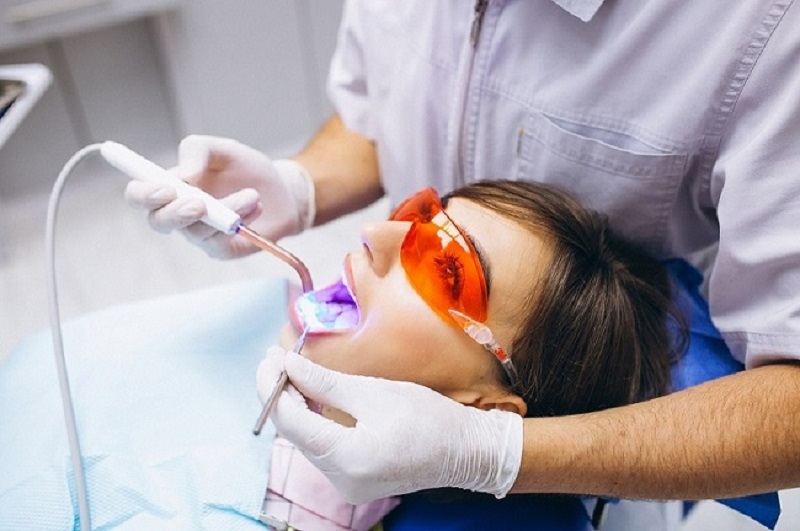 After your teeth and gum condition is inspected, your dentist might require a teeth cleaning session if it's been a while since your last one. This is so that all the surface stains can be removed before applying the whitening solution. It can make a huge difference to the end result of your treatment.
If you're not familiar with a teeth cleaning procedure, this is where your dentist removes all the plaque in your teeth and gums. This is the pale yellow film that forms and helps bacteria to thrive. If it isn't properly removed through brushing, it can harden into tartar. With regular cleanings, this can be removed by your dentist.
After regular teeth cleaning session, you're ready for the next step which is the Zoom Whitening treatment!
Zoom Gel Application
To prepare you for the Zoom whitening treatment, your dentist will place a protective cover on your lips and gums while leaving your teeth exposed. Protective eyewear is also given to you.
After that, they will apply the zoom whitening gel over your teeth and put a Zoom lamp on it for 15 minutes. The light allows the whitening gel to penetrate completely and makes your teeth lighter.
This process will be repeated multiple times with your dentist checking in on the progress in between. This is for your doctor to know whether to adjust the amount of whitening paste. Once you finish the initial stages, your dentist will apply a paste that can reduce the sensitivity of your teeth.
Aftercare Guidelines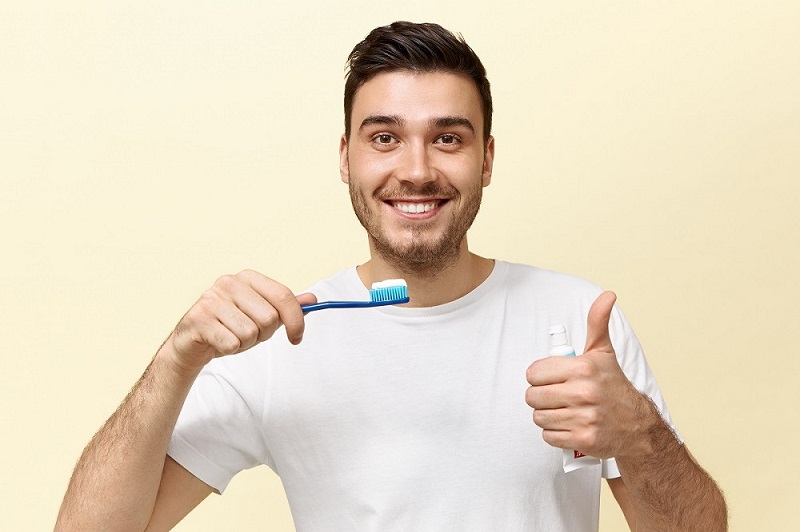 After the treatment, your dentist will leave you with instructions for aftercare. They might remind you to avoid foods and beverages that can stain your teeth after your treatment. This includes coffee, tea, red wine, soda, and colorful sauces such as tomato paste. They will let you know how long you need to steer clear of these.
Other than that, it is also recommended to stay away from tobacco and cigarettes because these can stain your teeth after whitening. Quitting will be encouraged because these substances can only ruin the results of your procedure.
Your dentist may also provide an at-home whitening kit for touch-ups that includes customized teeth trays. Other than that, all that's left is to enjoy your new smile because Zoom whitening treatment can provide significant results after one appointment.
Treatment Duration
When it comes to the duration of the procedure, you only need to spend a short while in your dentist's office. To give you an idea, teeth cleaning usually lasts for 30 minutes to an hour depending on the amount of tartar and plaque you have. Other than that, the Zoom Whitening treatment itself can be done in as quickly as one visit!
With at-home whitening products, you might be unsure about the time it will take for your teeth to whiten or even if it's effective at all. But with zoom whitening, you can expect results just from a single procedure.
Key Takeaway
Zoom teeth whitening is a procedure that can change the color of your teeth after one session. Because it is a fairly fast treatment, you can book it during your free time and still have time to rest afterward. Just remember to be mindful of the aftercare guidelines your dentist will tell you to achieve the best results.
If you're interested in zoom teeth whitening, you can schedule an appointment with the skilled doctors of Casipit Dental Group! We have branches in Bonifacio Global City and Greenhills in Metro Manila. You can also book a schedule in Lingayen and Calasiao in Pangasinan.