Braces are as old as the first-ever dental practices.
From metal bands found on mummified teeth, to braces made from cat intestines; braces are traced back as far back as 1000 BCE, with multiple reports of people correcting the alignment of their teeth in different (and bizarre) ways.
Thankfully, technological advancements throughout the years have made braces accessible to everyone.
Although your dentist will suggest braces as the first solution to correct misaligned teeth and jaws, it's still best to check which ones will be the right one for you.
Each type has its advantages and disadvantages that the dentist will take into consideration before determining the best treatment option for you.
In any case, here are the 5 types of braces you should consider!
1. Traditional Metal Braces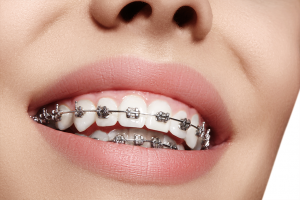 Traditional braces are done with brackets and wires. Chances are, they're what first comes to mind when you hear of the word 'braces.' Traditional metal braces were notorious for creating 'metal mouths' in children, with the insides of their mouths being badly scratched and wounded. Fortunately, today's metal braces are now smaller and less noticeable, with different colors for children to choose from. Kids become less self-conscious as a result and become more comfortable with the changes, leading to easier setup and maintenance.
2. Ceramic Braces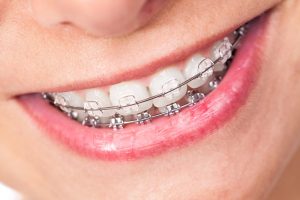 Ceramic braces serve the same function as their traditional counterparts, except that they have invisible or tooth-colored brackets that blend well with your teeth. Some dentists even use teeth-colored wires that make your braces even less noticeable.
Ceramic braces are fast becoming the favorite of adults who require braces. Although they're quite more expensive than traditional braces, having less noticeable braces become a better trade-off, especially for working professionals. These braces, however, tend to stain quite fast, something you'll quickly notice if you're a fan of red wine or coffee.
3. Lingual Braces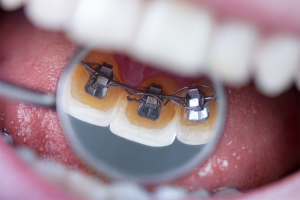 Lingual braces are best for people whose teeth turn inwards. Dentists place the structure behind your teeth, allowing it to adjust from the inside. A downside to lingual braces though is that they have a long healing process, with many people not opting to get it as they directly touch your tongue, making it feel very uncomfortable in your day-to-day life. It's also not advisable for patients with huge overbites. With the braces being behind your teeth though, a huge upside to this is that it's completely invisible.
4. Invisalign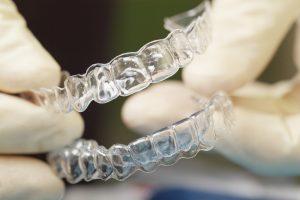 Invisalign is a set of clear plastic aligners that are custom-made for your teeth. The aligners protect the teeth that need special care while leaving out the rest of your mouth to move freely. In this way, the misaligned teeth correct itself, forming a natural arrangement with the rest of your mouth. You can remove Invisalign easily, having the freedom to eat and drink whatever and whenever you want. Dentists usually replace your aligners every two weeks, readjusting them according to the current formation of your teeth. It's like having braces without the operation!
5. Self-Ligating or "Tied" Braces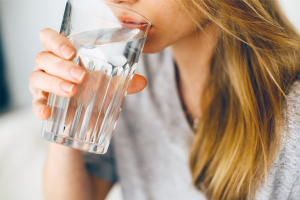 As the name suggests, ligated or tied braces hold your teeth in place with the help of special clips or brackets instead of wires. There is less pressure on your teeth as a result, and it's easier for you to clean your teeth and wipe the braces. This also means less frequent visits to the dentist for alignment and way less discomfort.
Understanding the type of braces you need can be difficult, especially when you're an adult. At Casipit Dental Group, you'll get braces that not only boost your confidence, they'll also help improve the health of your teeth! Know more about our services and the right type of braces best suited for you when you book an appointment with us at Casipit Dental Group today!